As the music industry in general becomes more sanitized it is refreshing to know that there are still bands out there who adhere to old school rules. Rules that were made in a time where musicians were free to play with passion and feeling.
Dead West are here to continue that legacy.
Harnessing a modern hard rock sound infused with gritty, whisky drenched rock 'n' roll, Dead West understand it's a long way to the top but have signaled their intentions early with hard hitting music that is as much a musical experience as it is a snapshot of their lives.
With personable, sing along lyrics and ripping guitar solos that breathe a life of their own, Dead West's music bores into your soul and surges through your senses, harking back to the days when rock music was unashamedly dirty and in your face.
Heavily influenced by The Dead Daisies, Black Label Society, Tesla, Jackyl and Black Stone Cherry, Dead West aren't content to merely recycle sounds of a bygone era, they choose their influential tastes with surgical precision and layer them with lashings of the American Southwest to create a sound distinctly their own.
Think the Wild West taking on Butch Cassidy in a sonic duel and you will get an inkling of the musical charm that is Dead West. Now throw some Cowboy Metal and a dash of Blues Rock into the cauldron and you can start to picture the musical landscape from which Dead West approach their craft.
Already having played with and supported artists of the caliber of Lita Ford, Bullets & Octane, Slaughter, L.A Guns and Jack Russell's Great White, Dead West are not merely content to ride on the coat tails of established bands, they are ready to BECOME one of those bands.
Anyone who thinks rock is dead should first give Dead West a spin. If you don't mind being proved wrong that is.
"

"Dead West is an Arizona local band formed in 2017 that performs in a mash-up style of what can only be described as cowboy metal and blues-rock. They played a lineup of original songs, and debut their newest song "Helldorado!"""
— CLARICE WZIATEK, Burning Hot Events (Dec 19, 2017)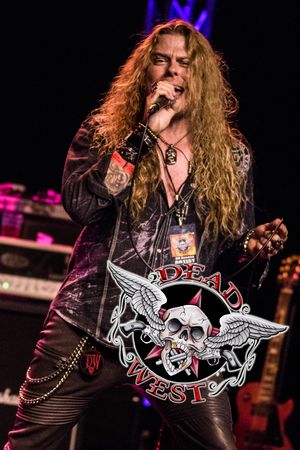 Vinny Sky (vocals)
Vinny Sky Proudly uses Shure Wireless Microphones, wears His Custom Clothing,   Wears Sintervention Threads https://www.sinterventionthreads.com/. Drinks Black Eagle Honey Bourbon.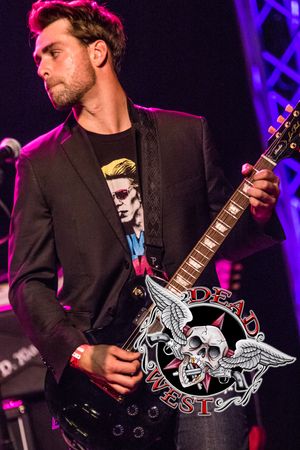 Connor "Suttzy" Sutton (L/R Guitar)
Uses Proudly Gibson Guitars, EVH 5150 Amp, Marshall Cabinet, MXR Pedals & Electro-Harmonix Pedals, Seymour Duncan Pickups.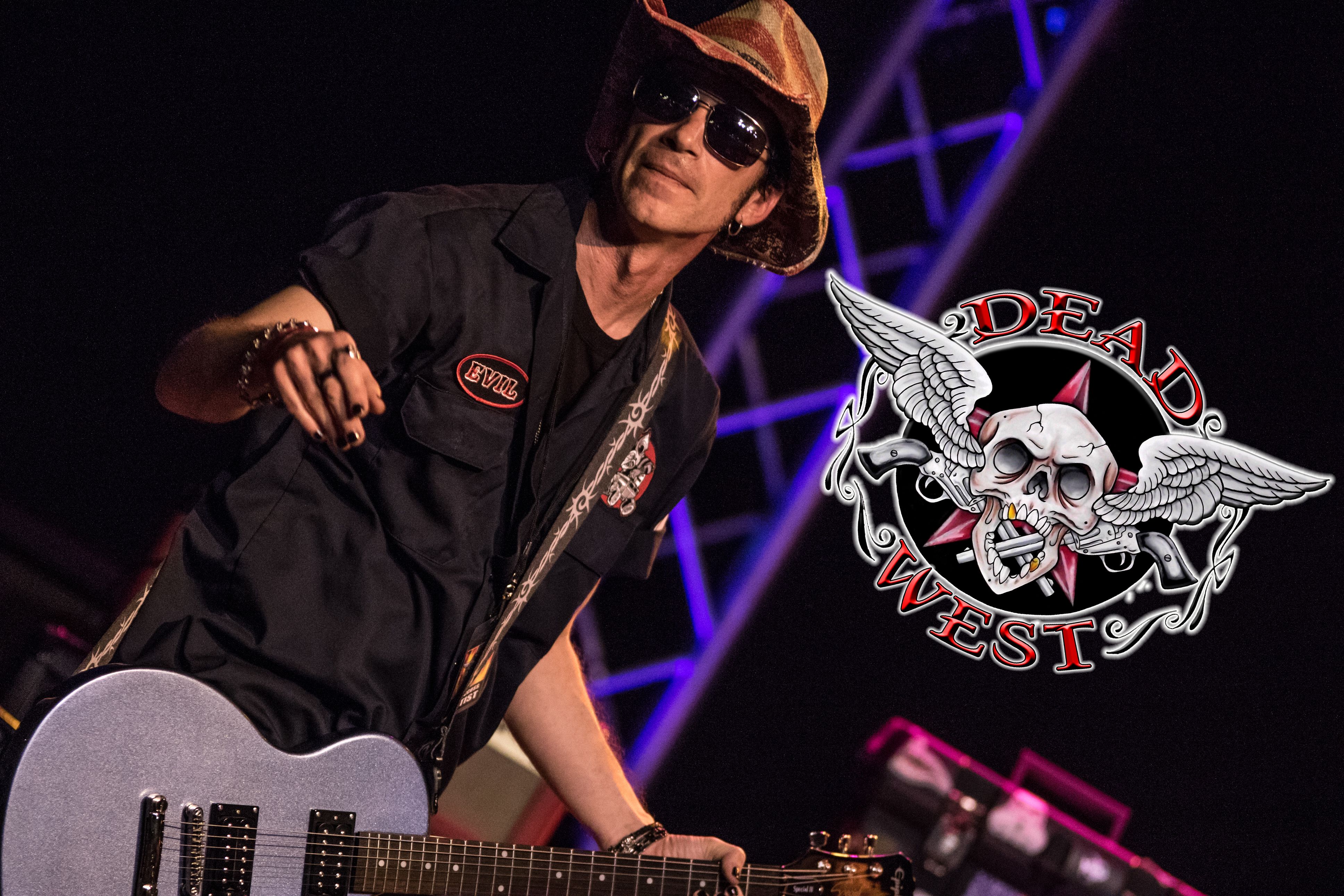 Matt " Hot Rod" Peterson (R. Guitar)
Proudly uses Epiphone guitars, Fender guitars, Marshall amps, Dunlop strings,  Dunlop straps, Dimarzio Pickups. Wornstar clothing.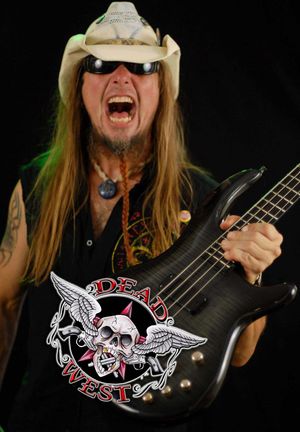 Joe Bass (Bass Guitar)
Proudly uses DR Strings, Custom Dean and Spector Basses and swears by Ampeg Amplification because only the best will do!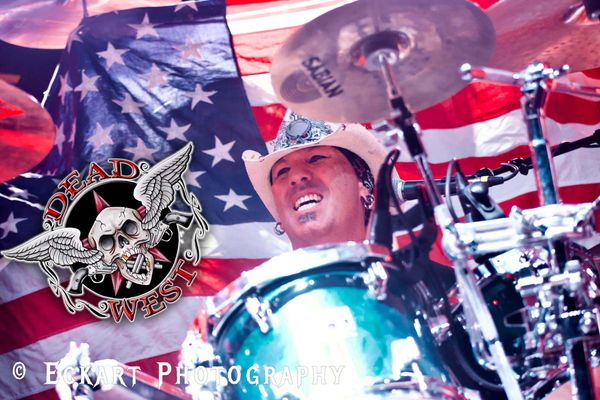 Donny "Madman" Matthews (Drums)
Uses Tama Superstar classic Maple 7 piece kit with Endorsed by Soultone Cymbals https://www.soultonecymbals.com/, Remo Pinstripe heads and Endorsed by Diemond Star Sticks https://www.diemondstar.com/. Wears Toxxic hats!